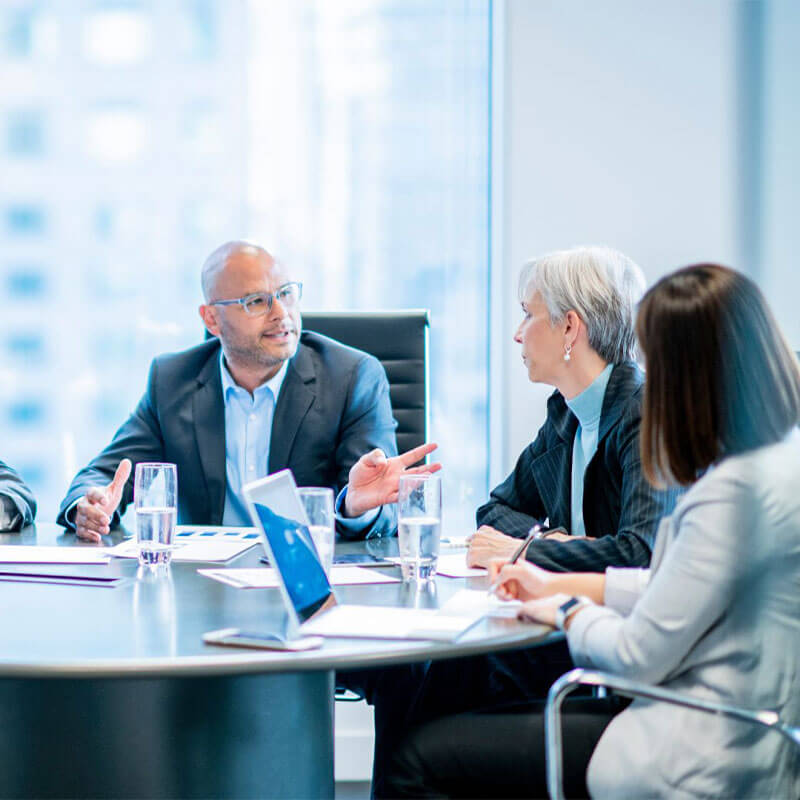 Bestuurders
aansprakelijkheids
verzekeringen
Bestuurdersaansprakelijkheids-verzekeringen bieden aansprakelijkheidsdekking voor directeuren en bestuurders om hen te beschermen tegen claims die kunnen voortvloeien uit de beslissingen en acties die worden genomen in het kader van het besturen van een onderneming.
Alle beschuldigingen van wangedrag moeten worden onderzocht en verdedigd en dit kan aanzienlijke kosten veroorzaken, zelfs als de zaak niet voor de rechter komt.
Dit betekent dat de persoonlijke financiën van directeuren en bestuurders gevaar lopen. Het is dus essentieel dat ondernemingen bescherming bieden via een bestuurdersaansprakelijkheids-verzekering.
"LMIS Global are successful at building strong and resilient client relationships – we trust them"
LMIS Global (Europe) B.V. kan een scala aan dekkingen bieden om aan verschillende zakelijke behoeften te voldoen – hetzij een afzonderlijke bestuurdersaansprakelijkheids-verzekering voor directeuren, bestuurders en functionarissen, hetzij een gecombineerde aansprakelijkheidsverzekering voor bedrijven (avb) die zowel een bestuurdersaansprakelijkheids-verzekering voor directeuren, bestuurders en functionarissen, alsmede een beroepsaansprakelijkheids-verzekering (bav) omvat in één gemakkelijke pakketpolis.
De dekking omvat, maar is niet beperkt tot: –
Wettelijke aansprakelijkheid voor verzekerden uit onrechtmatige daad
Brede definitie van verzekerden en onrechtmatige daad
Terugbetalingsdekking voor de maatschappij
Juridische verdedigingskosten, onkosten en civiele schade
Onderzoekskosten en uitgaven
Kosten en uitgaven voor strafrechtelijke verdediging
Dekking is beschikbaar als zelfstandige polis of in combinatie met andere verzekeringsproducten.
De dekking omvat geen items zoals: –
Eerdere claims, onderzoeken en vooraf bekende omstandigheden
Vorderingen die voortvloeien uit soortgelijke omstandigheden als eerdere rechtszaken tegen u.
Opzettelijke of oneerlijke handelingen, zoals fraude
Toegezegde pensioenregelingen, zoals pensioenen op basis van dienstjaren en salarissen
Opruimingskosten voor vervuiling.
Vorderingen van of namens uw aandeelhouders of verbonden partijen in de VS
Lichamelijk letsel en materiële schade